Gold and Silver Mining Properties For Sale
Consignment Listings: Listed below are current mining property listings. Scroll down to see them all.
For Sale - 470 acre Tertiary Placer - Butte County California - Fully Permitted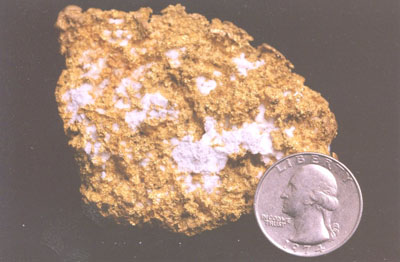 Available for outright sale. 470 acres containing approximately four miles of un-worked tertiary channel. Patented mineral rights located on private land. Not Mining Claims! No BLM or USFS. Full permitting in place will allow for mining to begin immediately. 1,000,000 yards of gold bearing gravels. Available reports indicate the average values are estimated at 0.5 - 1.00 ounce of Au per cubic yard. Water available, just two miles from state highway. Principles only! Owner will consider reasonable offers from qualified investors.
Large nugget recovered from the creek on the property by suction dredge. This nugget was originally eight ounces but was subjected to over cleaning in an acid bath where it crumbled leaving this four ounce piece.
For more detailed information please contact Jason Inks .
For Sale - 160 Acre Alluvial Gold and Silver Mining Claim Located in Kern County California
NI-43-101 completed September, 14 2012.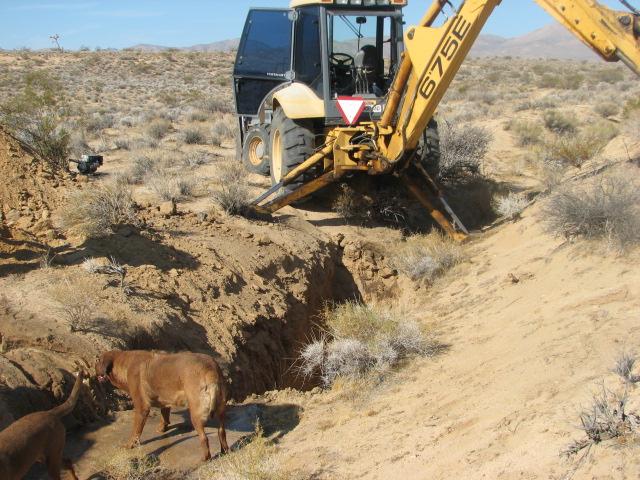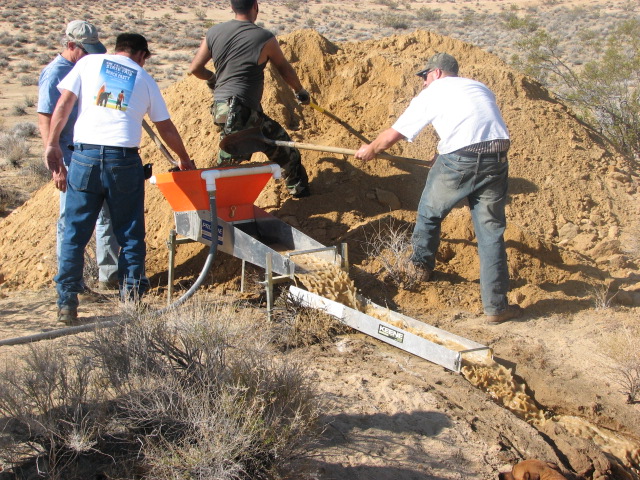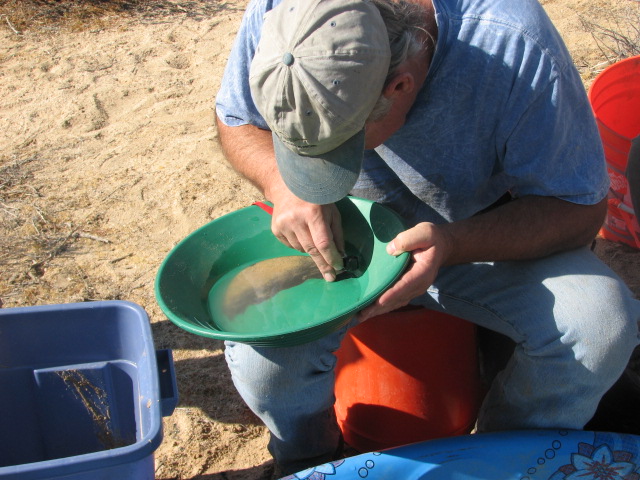 This substantial mining claim is road accessible with highway access. Full utilities are accessible on three sections of the property. An appropriate mining plan and bond posting will be needed to satisfy EPA requirements.
From the appraisal report: "This area in Kern county is considered to be one of the richest ore reserves in the United States. This area consists of high values in Gold(Au) and Silver(Ag) consistently throughout this 160 acres. It can be confirmed that a precious metals operation is commercially viable after the extensive sampling performed on the property.
The metals are responsive to conventional recovery techniques, meaning that no special or unique process is required to attain the commercial recoverable values shown herein."
The total estimated reserves of Gold and Silver bearing material on this 160 acres are 64,533,333 tons averaging 0.358 oz/ton Au and 0.416 oz/ton Ag. In addition to Gold (Au) and Silver (Ag) sampling and testing showed results for Platinum (Pt), Palladium (Pd), Rhodium (Rh) and Ruthenium (Ru). The quantities are detailed in the assay reports. Geology reports and appraisal information is available now with NI-43-101.
The seller is open for discussion on a lease, JV or outright sale. Lease or JV will only be considered with placement of a substantial cash deposit.
NI-43-101 shows total estimated gold and silver reserves are valued in excess of $37,997,136,320.00 Au, $863,848,072.00 Ag (September 2012).
For more detailed information please contact Jason Inks .
For Sale - Patented Gold and Silver Mine Located in Kern County California
This Gold and Silver Mine is a group of 5 patented and 15 unpatented mining claims.This mine is just under 300 acres total.
Most of the mining claims were filed in 1902. This mine was worked from 1902-1942. During this time approximately $3,500,000.00 in Gold was recovered. This is based on the fixed gold prices of that era of $16.00-$32.00 an oz.
During the late 1980's through 1991 the mine was operated under lease. Four pits were opened with the ore being processed by cyanide heap leach. During this time 77,500 oz. of gold and over 200,000 oz. of silver was produced. In addition over 300 test holes were drilled between 300 to 500 foot depths with assays taken every 5 feet.
This drill hole data indicates the remaining reserves to be 75-100,000 oz. Gold and more than 200,000 oz. of silver.
This mine has a chemical extraction permit. It is currently being operated under lease for aggregate extraction.
For more detailed information please contact Jason Inks .
Important Notice: All information for these gold and silver mine listings is supplied by the seller and is believed to be accurate and is presented in good faith, however none of this information has been verified by idiggold2.com. As with any financial transaction, buyers/investors must complete a thorough due diligence on their own. We are not responsible for any damages of any kind resulting from the use of any information contained on this web site as a part of any "consignment" listing. We will assist you in any way we can, however with these listings, you as a buyer will be fully responsible for all your financial dealings with these sellers.
By your use of this website you acknowledge that these "consignment" listings cannot be guaranteed by idiggold2.com and that you take full responsibility for your own business transactions.
Proof of funds may be required before full release of documentation on these mining claims.